The EVE Series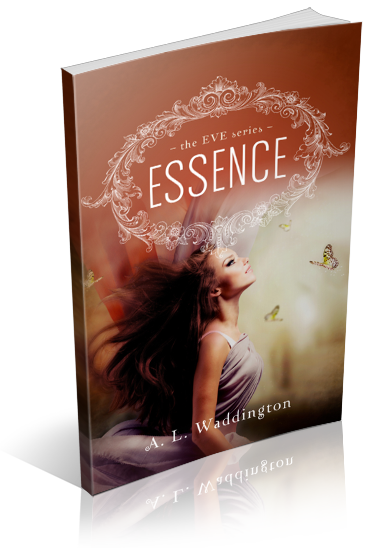 Essence, Book 1
Our minds often wander, but can our souls?
Jocelyn Timmons does not believe she is anything special – just an ordinary high school senior, living an ordinary life full of schoolwork, volleyball, and friends. She is about to find out how wrong she is.
Jackson Chandler moved into the house across the street. His dark wavy hair, green eyes, and charismatic personality draws every to him. Everyone, but Jocelyn.
Whenever Jackson gets near Jocelyn, she feels ill and dizzy. When he touches her, she blacks out and has visions of another life, in another time. As the odd hallucinations evolve and become clearer, she feels a strong pull towards the people she sees there. Frightened, she watches her once stable life begin to crumble around her, and she begins to question her own sanity.
Could it be possible that these are actually her own memories of a life she is living somehow, somewhere, some – when?
Purchase now on Amazon, Barnes and Noble, or Books a Million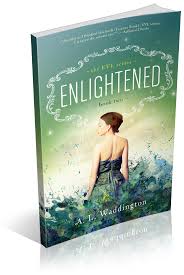 Enlightened, Book 2
Time stands still, cause time can't heal.
Present-day Jocelyn uncovers the vast wonderment of the Victorian era but soon learns that life then was not as grand for women as she had read about in the classics. Still, she finds comfort in the support of family and friends; a bolstering contrast to her overly hectic, career-oriented family in the twenty-first century. Her love for Jackson Chandler strengthens across time and becomes the light she so desperately needs as the world she has always known no longer makes sense. Yet, the closer she is drawn to Jackson by their mutual ability, the more strain develops amongst those she loves in 2009.
On the other side of Jocelyn's consciousness in 1878, she remains ignorant of EVE. Her life is crumbling around her, yet she finds herself anxiously awaiting the images that invade her dreams. Jocelyn longs to be the woman she portrays in that world, yet her jealousy is unbearable. Miscommunication, betrayal, and hidden agendas make trust near impossible. The clearer the visions become the more she questions motives of her closest confidants and foregoes revealing the images that plague her perception. As her life seems to unravel, Jocelyn's two worlds collide, and she is enlightened as the pieces start to fall into place. But is she strong enough to survive the truth? Is Jackson really her destiny? And can their love transcend time?
Purchase now on Amazon, Barnes and Noble, or Books a Million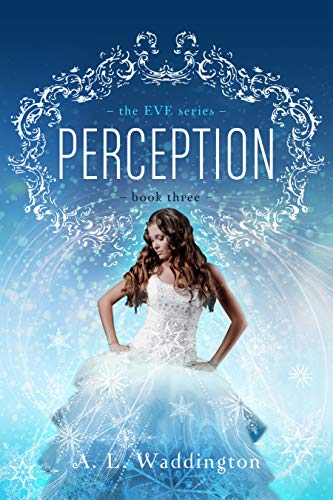 Perception, Book 3
My hopes, my dreams, and most of all me . . . we will finally be, set free.
Questions, questions, and more questions . . . they consume Jocelyn Timmons' life – both of them. Questions that never seem to have an answer. they haunt her, eat at her, and reams of a normal senior year of high school have floated away into nothingness.
Inheriting the gift of EVE (Essence Voyager Era) has become both a gift and a curse. One that Jocelyn doesn't know if she wants or can accept. The world she once knew and thrived in has all but disappeared in the last two months. And now she wonders if she can find her way home again.
Jackson Chadler, and his family seem to be the only ones who understand what she is going through besides her uncles, both of which she's grown very close to. But even they do not fully grasp how turbulent the situation at home has become. Will Jocelyn survive the torments from her mother and brother? Or will she find a hidden key to finally unlock her golden cage?
Purchase now on Amazon, Barnes and Noble, or Books a Million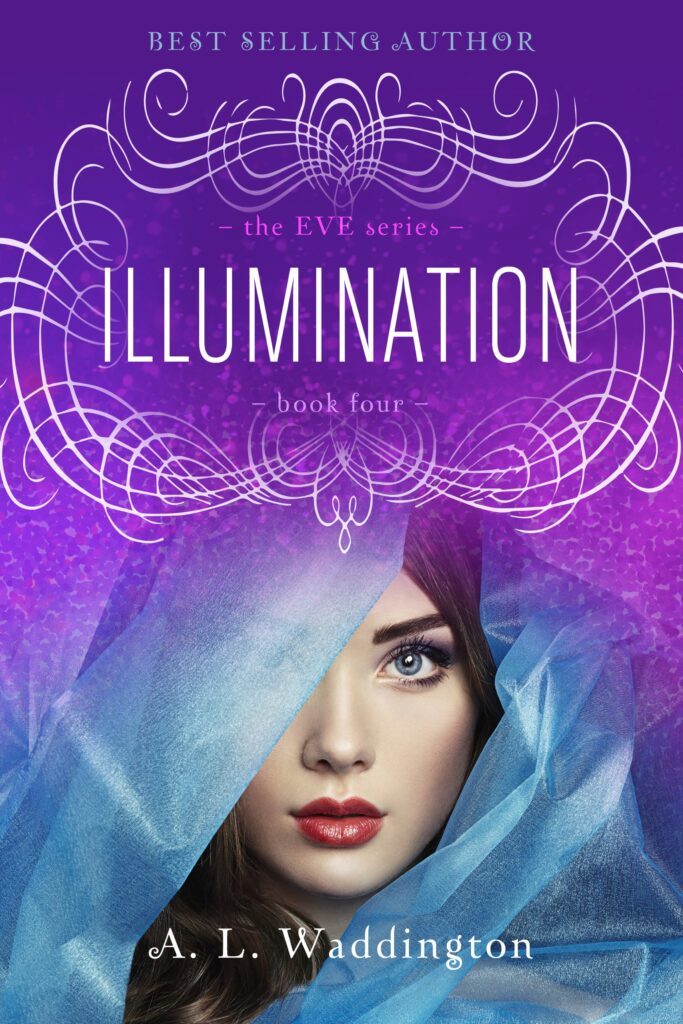 Illumination, Book 4
Can time predict the future?
In the gripping conclusion of the bestselling EVE series, Jocelyn and Jackson come face to face with the challenges of living combined lives on both planes. While Jackson struggles under the demands of his chosen profession, Jocelyn discovers hidden branches on the family tree. But the more she uncovers, the deeper she finds herself and her family in an uncharted realm that no one considered possible. Can EVE not only skip around with family members but also switch branches?
The happy couple soon learns that a branch, like time, has the tendency to bend in the most unexpected directions and occasionally even break. When that happens, lives are forever changed, the forces of destinies altered, and fates derailed. The fluidity of time begins to take on an obscure meaning as the barrier between the two worlds fades into darkness.
Purchase now on Amazon, Barnes and Noble, or Books a Million
The Spirit Quest Series
~A Spin-Off to the EVE Series~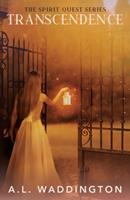 Transcendence, Book 1
A storm is brewing . . .
Several years ago, Sidney learned that she, like her sister Jocelyn, had inherited the gift or curse of EVE – the ability to life parallel lives on two separate planes of existence two centuries apart as their souls travel nightly. A prospect she has yet to fully embrace.
Sidney's 21st century life consists of her boyfriend Landon, completing her residency and following her mothers' footsteps to becoming a doctor. She has worked hard and sacrificed much to get where she is, and she is proud of all she has accomplished.
But the actions of her 19th century self threatens to jeopardize it all. As the treat of the looming American Civil War darkens her world, she is consumed with her limited abilities as a woman. Unrest and tension surround her Boston home as her neighbors speculate what the future holds. How can she remain silent in her knowledge when her husband, Keifer and all those dear to her will soon be in jeopardy?
Is losing the life of someone you love to save your future in another world selfish? Can she be so selfish? The storm around her is brewing and she feels powerless to stop it.
Purchase now at Amazon, Barnes and Noble, or Books a Million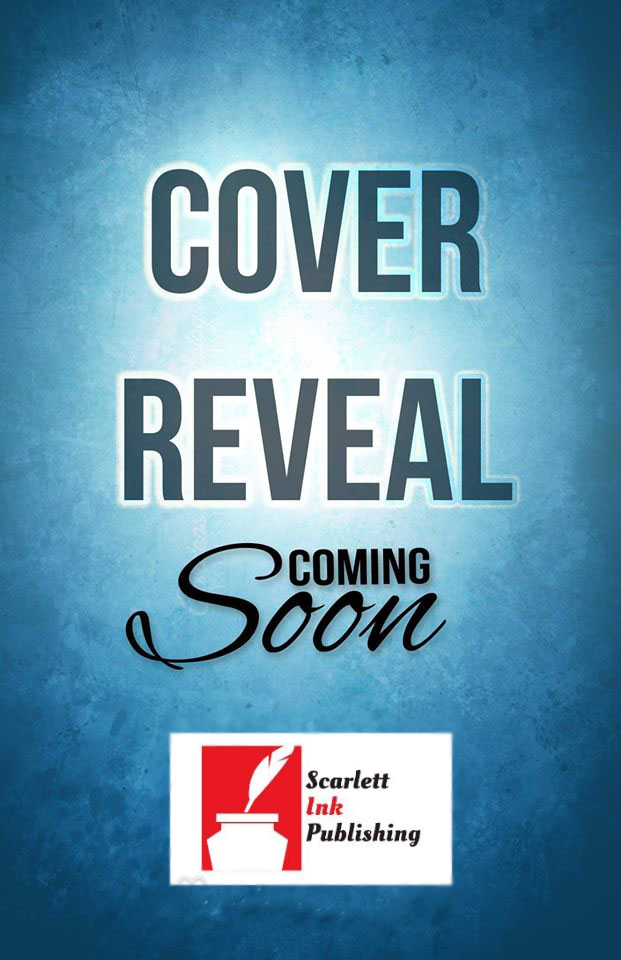 Disheartened, Book 2
"I do not know which is worse – sitting on the edge of a Civil War you know is coming or watching your country implode from within on the verge of another that could happen at any time." ~Sidney Timmons-Marshall
Gifted or cursed with the inherited ability of EVE, Sidney is forced into the inconceivable – her 1860 self-watches on the eve of the American Civil War as the Northerners and Southerners dismantle the fabric of the nation. Whereas her present-day self-witnesses the extreme Progressives and Liberals shred away the decency of the American Culture on a world-wide stage and make the USA the laughingstock of the globe.
Sidney is heartbroken watching everything her loved ones and countrymen from her other life fought to preserve be destroyed by a minuet mindless minority of entitlists and a political party so hell-bent on spreading hate, they would rather burn the nation to the ground than relinquish power.
But what can she do? Can one small voice change the mind of millions with hate in their hearts? Can the country survive a second American Civil War?